House of The Dragon: 2ª temporada terá menos episódios! Saiba mais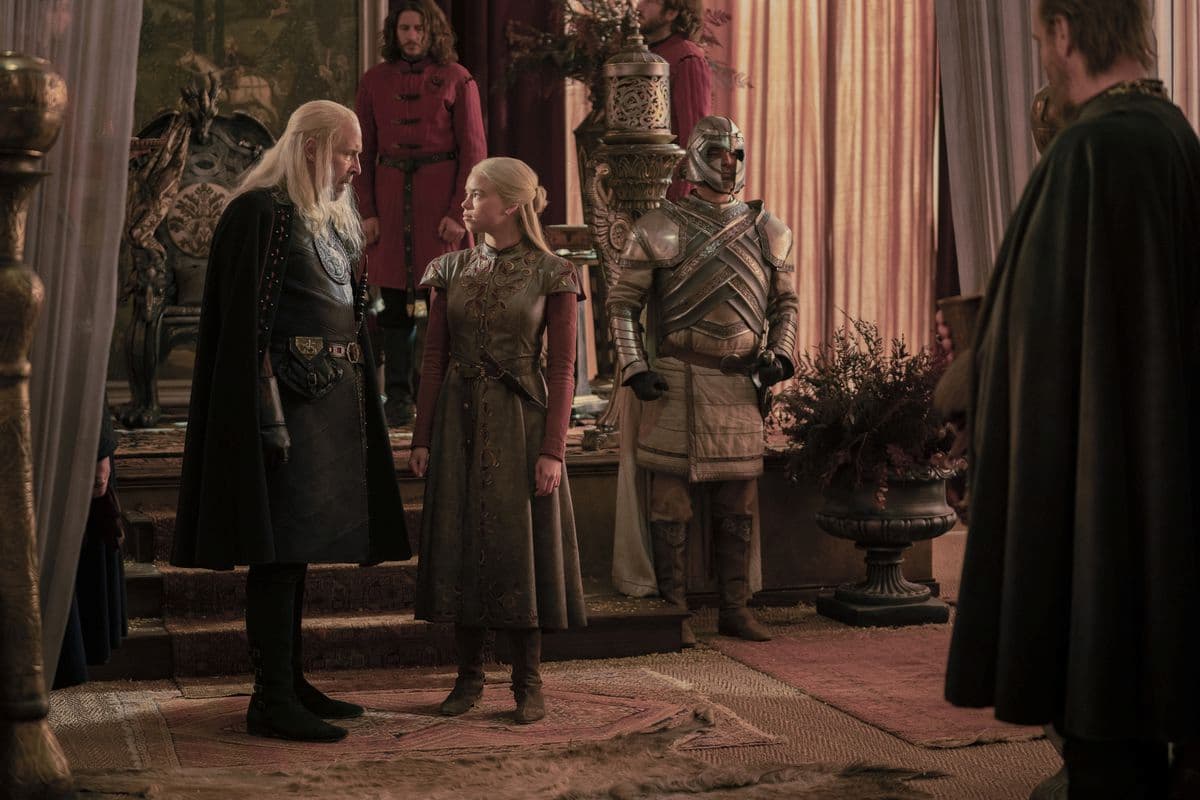 Foi divulgado de forma exclusiva pelo portal Deadline que a 2ª temporada de "House of The Dragon" contará com somente 8 episódios. A sequência possui uma redução de dois episódios com relação à primeira temporada.
De tratado com as informações, a decisão foi tomada pelos diretores levando em consideração uma perspectiva externa do rumo que a narrativa estava tomando em verificação com os livros da saga.
House of The Dragon: qual o horizonte da série?
A 2ª temporada de "House of The Dragon" foi confirmada pouco tempo posteriormente o término da primeira, tendo em vista o grande sucesso que foi o lançamento da HBO.
Entretanto, a produtora e os diretores envolvidos, incluindo o responsável dos livros George RR Martin, optaram por reduzir a segunda temporada para que ela se tornasse mais leal às obras e permitisse uma extensão da série.
Durante a primeira temporada George RR Martin comentou em seu blog pessoal que alguns saltos temporais foram necessários para que a narrativa não se tornasse lenta e cansativa para os espectadores. Provavelmente o mesmo aconteceu ao gerar a segunda temporada.
Ou por outra, o responsável também comentou que são necessárias 4 temporadas para fazer justiça a história do livro "As Crônicas de Gelo e Queimada" que está sendo apropriado nessa narrativa, ou seja, a redução foi realizada levando em consideração uma extensão da série para mais temporadas.
Ainda não se pode ter certeza sobre a 3ª e 4ª temporada, visto que a 2ª ainda nem começou a ser filmada. Porém, elas estão nos planos, resta torcer pelo sucesso da prolongação.
A primeira temporada de "House of The Dragon" está disponível na HBO Max e conta com 10 episódios.
Imagem: Divulgação / HBO